Experience adventure in the Dolomites!
Come and experience adventure in the Dolomites! It is a hiking trip of breathtaking beauty, through ancient glacial valleys and impressive vertical mountain peaks. Our all-inclusive premium 6&9 day hikes take away the stress of planning for your trip. We take care of everything so you don't have to! We are locals, and only work in the Dolomites.
For additional information please make sure you contact me franco@walkthedolomites.com. We also invite you to check out what former WTD hikers have to say!
We strive to ensure that once you are here everything will be perfect -day in and day out-.  This is our promise!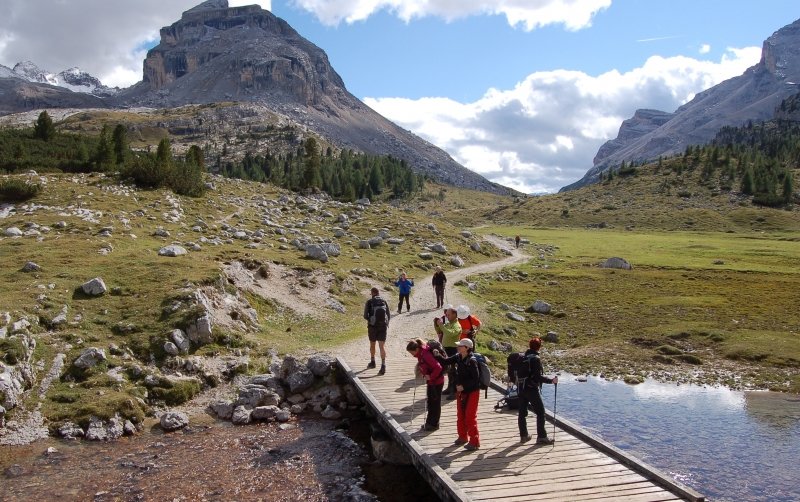 6-Day Dolomites Hike
Available Dates (2020):
› JUNE 15 – JUNE 20
› JUNE 29 – JULY 4
› JULY 13 – JULY 18
› SEPTEMBER 28 – OCTOBER 3
Price: € 2820 per person, double occupancy
single please add € 270
9-Day Dolomites Hike
Available Dates (2020):
› JUNE 22 – JUNE 30
› JULLY 6 – JULY 14
› JULY 20 – JULY 28
› AUGUST 31 – SEPTEMBER 8
› SEPTEMBER 14 – SEPTEMBER 22
Price: € 3760 per person, double occupancy
single please add € 350